Top 10 Foods to try before you leave Viterbo
Top 10 Foods to try before you leave Viterbo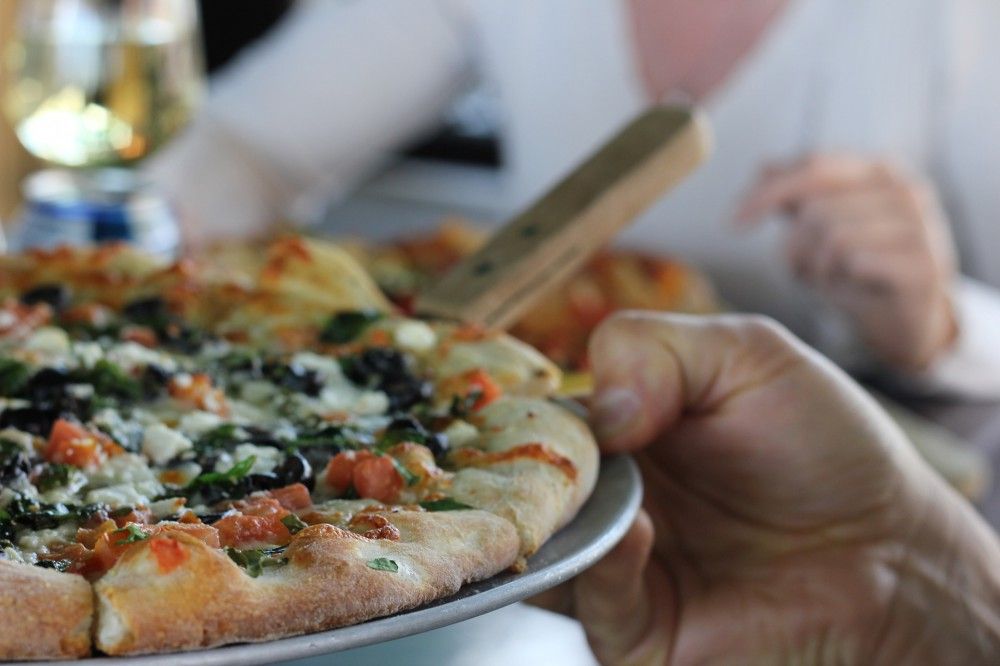 If you are a food lover and an internet user, chances are that you may have already stumbled a few times across one of those lists that tell you the "Top 100 foods to eat before you die". Never mind the different selections, obviously down to the author's personal taste; what really got us thinking are two main characteristics we found in them all:
100 different types of food, usually to be eaten in several different countries, entail a lot of travelling around our beautiful planet and a fairly significant amount of time dedicated only to sampling the local flavours whilst on holidays. Considering that the worldwide average life expectancy is 71 and that we spend 70% of our lives in front of a digital media (probably reading tons of those endless lists), it is fair to say that contemporary time management is against them.
the whole "before you die" thing
Optimistic as we normally are in this part of the Bel Paese (the beautiful country AKA Italy), we do really believe that combining the happiness of a great food experience with such a negative occurrence in anybody's life is a rather unpleasant oxymoron that - if you seriously think about it - would put you off your food, really. If life is about priorities, better get them straight.
So here is our very own list of the ten top foods* you should try once in Viterbo: short, local, manageable during your normal mealtimes and with no negative side effects for your health.
You know, just in case.
1. Acquacotta
Literally "cooked water", in ancient times this soup used to be made with leftovers. Nowadays it is not only the signature dish of many restaurants in Viterbo (as it is the most typical recipe in town) but also food heaven for veggies!
Where to get it: L'Archetto - via San Cristoforo, 1 - www.archettotrattoriaviterbo.it
2. Coregone
This freshwater whitefish is abundant in the nearby Lake Bolsena, rich in flavour and nutritional values. It lends itself perfectly to pasta or risotto sauces; it is also great grilled, steamed or fried. Try it combined with spaghetti carbonara for the ultimate gourmet experience.
Where to get it: Osteria Al Vecchio Orologio - via Orologio Vecchio, 25 - www.alvecchioorologio.it
3. Gelato
Just don't call it ice cream: forget plastic containers, preservatives and artificial flavourings. Gelato is a serious business here, made with natural ingredients only. A large portion of it makes a great lunch on the go in summertime, but it is always a fantastic, healthy treat, never mind the season!
Where to get it: L'Antica Latteria - via della Verità, 25 - www.lanticalatteria.it
4. Lombrichelli
This freshly handmade pasta is another delicious, traditional food in this part of Italy. Ask your waiter about the origin of its name then enjoy it with the sauce you prefer but make sure you sprinkle a generous amount of grated cheese on top before starting eating!
Where to get it: Tre Re - via Macel Gattesco, 3 - www.ristorantetrere.com
5. Mozzarella
Ok, ok mozzarella is not exactly a typical dish as it is very common everywhere in Italy. Mind you, available everywhere does not exactly equal to good everywhere, so treat yourself to the real deal when in town!
Where to get it: Caseificio Cioffi - via San Carlo, 14/16 - (They are so popular that they don't even need a website!)
6. Pane
A proper Italian food experience involves eating local food like a local so use your bread to make the most of the sauce in your plate and don't forget to try "pizza bianca" (white pizza, with no tomato sauce) as a mid-morning snack, available from any bakery's in town.
Where to get it: Forno Biscetti - via del Prato, 8 – La Quercia - (Same story as for the mozzarella guys, just show up and queue: you will not regret it!)
7. Paste
Dessert lovers claim to have a separate stomach for a sweet treat at the end of each meal or during the day, for that matters, for a little sweet break. Make sure you find your extra stomach before getting to Viterbo because the best paste (pastries) in the world are waiting for you right here!
Where to get it: Le Cose Buone, Merry Food - via della Marrocca, 66 - www.lecosebuone.eu
8. Pizza
Another staple in our cuisine, available in almost every single restaurant in town. Just make sure it is cooked in a wood fired oven before sitting at that lovely table in the corner.
Where to get it: EAT - via San Lorenzo, 19 - www.ristorantepizzeriaeatviterbo.it
9. Spaghetti
One of the most versatile types of pasta, spaghetti go well with many different sauces. Eating them like a local requires a master in Fork Management but hey, practice makes perfect!
Where to get it: La Spaghetteria - via Saffi, 61 (This restaurant got into the World Guinness Record for serving over 300 different types of spaghetti so no website needed, they say.)
10. Tozzetti
These biscuits have a place of honour in our cuisine as they are prepared with local organic hazelnuts, which are the pride and joy of our farmers. They are just perfect for dunking into a creamy breakfast cappuccino or an after dinner glass of sweet wine. Then again, why not on both occasions?
Where to get it: Pasticceria Casantini - via Cairoli, 27 - www.pasticceriacasantini.com
* Our list is in alphabetical order: let your taste buds decide how and when!