The Medieval Quarter
Things to do
The Medieval Quarter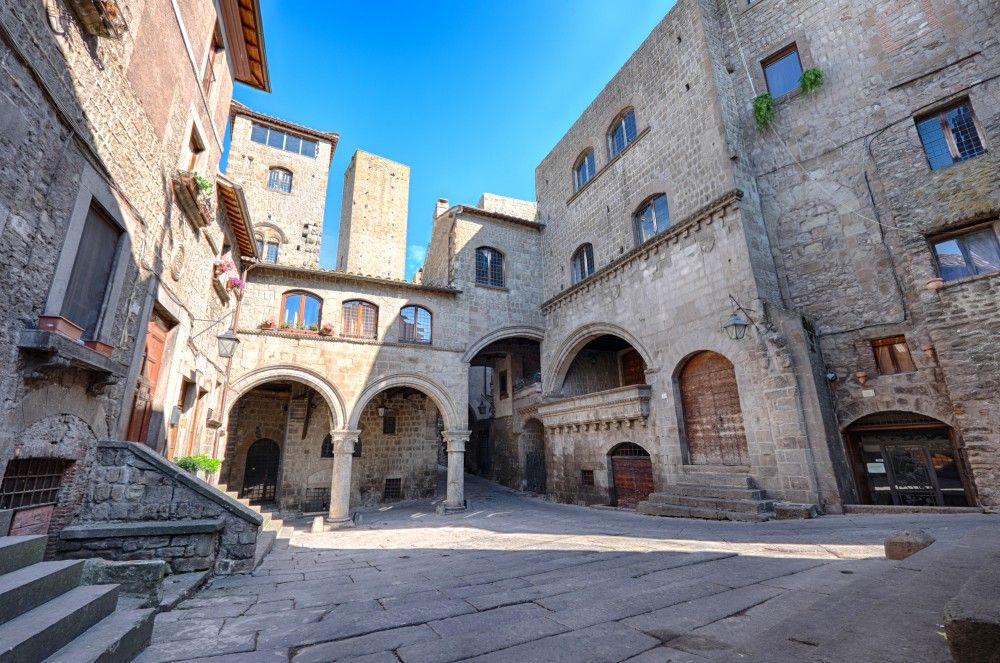 Legend has it that the name Viterbo comes from the Latin vetus urbs, that means old city. Nowadays, the main city in Norther Lazio is a lively centre with bustling shopping malls, offices, bars and restaurants. However, if you leave the modern part behind you and step inside the ancient city walls that surround the historical centre, you will feel like time has stopped here. Cobbled streets, little alleys, quaint squares and picturesque stone buildings await you in the largest and best preserved Medieval city centre in Europe.
San Pellegrino
San Pellegrino is the most popular quarter of Viterbo. Located in the heart of the town centre, it featured in many commercials, movies and tv series as its two-storey houses, towers, arched lanes and pretty, little squares have been kept intact since 1200s. The numerous profferli scattered around this part of town add an extra attractiveness to what is already indeed rather beautiful: these external staircases – which used to connect the downstairs of the old houses (where people kept their animals or used them as workshops) to the upstairs, where the ancient Viterbesi lived - are a unique feature that can be found only in Viterbo and in a few villages nearby. As you wonder around, have a look at the richiastri that adorn some of the old buildings: these inner courtyards provided access to the houses of the richer families and nowadays they mainly look like tiny urban gardens, whilst serving the same aim.
Pianoscarano
Less famous than the more central San Pellegrino, Pianoscarano is the other Medieval quarter in town. Its ancient name - Vico Squarano - is mentioned in some Medieval documents and it may derive from the Langobardic squara that used to indicate the place where the troops camped. Back in the Middle Ages, the quarter was separated from the rest of the town by the river Paradosso: nowadays this is not visible anymore however the bridge that the locals used to cross is still there and there are beautiful gardens underneath it. As Pianoscarano was the poor quarter, the one inhabited by farmers and artisans, the architecture presents different features from the ones in San Pellegrino but they are fascinating nonetheless.